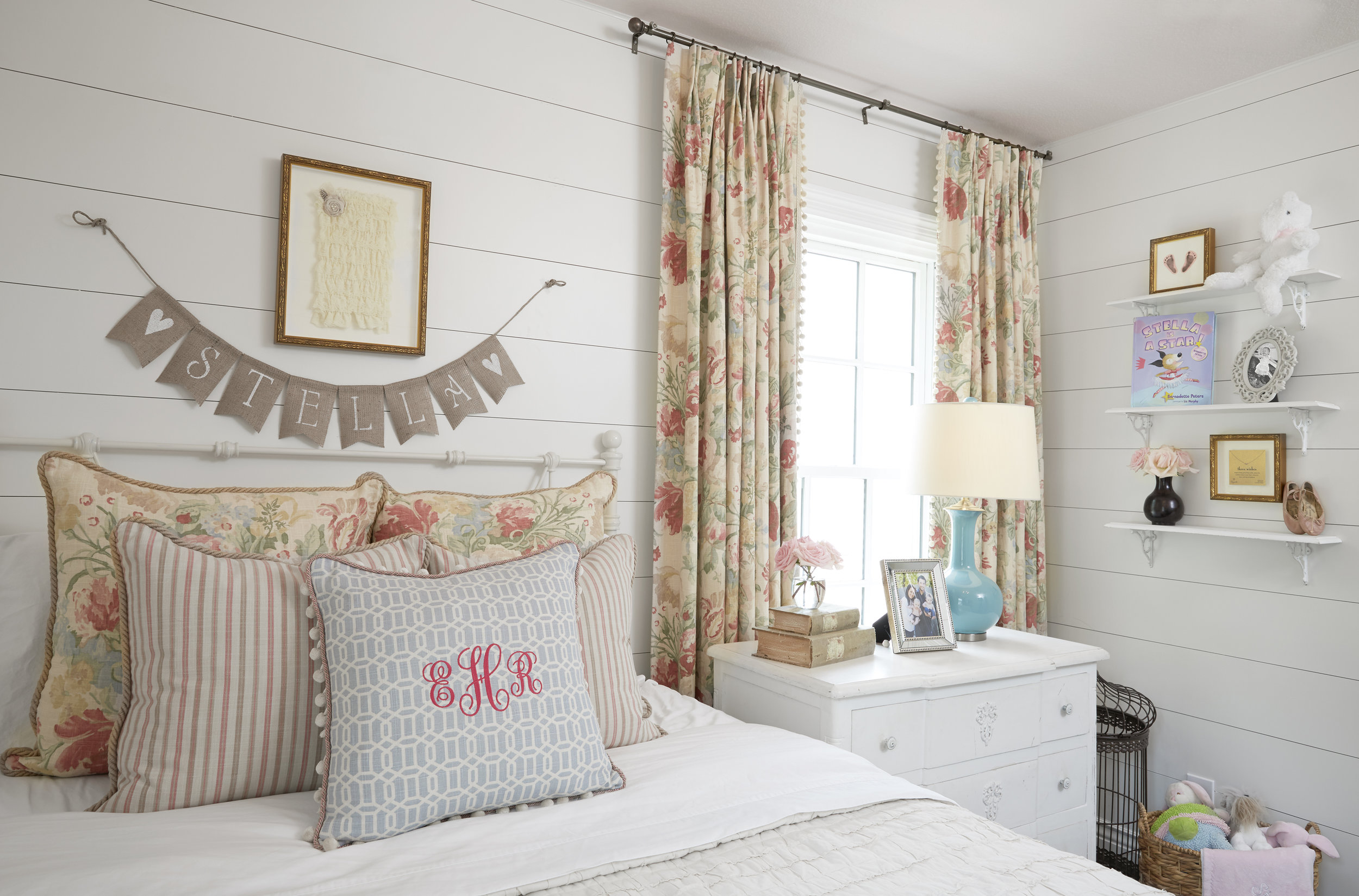 While there are endless options to add interest to walls, Emily Hewett is drawn to shiplap: "It is a great way to disrupt the often mundane and overwhelming amount of drywall that you see in so many homes."

While the overlapping wood panels have historically been used in rustic designs, Hewett says that's no longer the case. It can be painted or stained and hung horizontally or vertically to accommodate a variety of design preferences.

"It adds a sense of cozy to every space, which is always in style," she says.