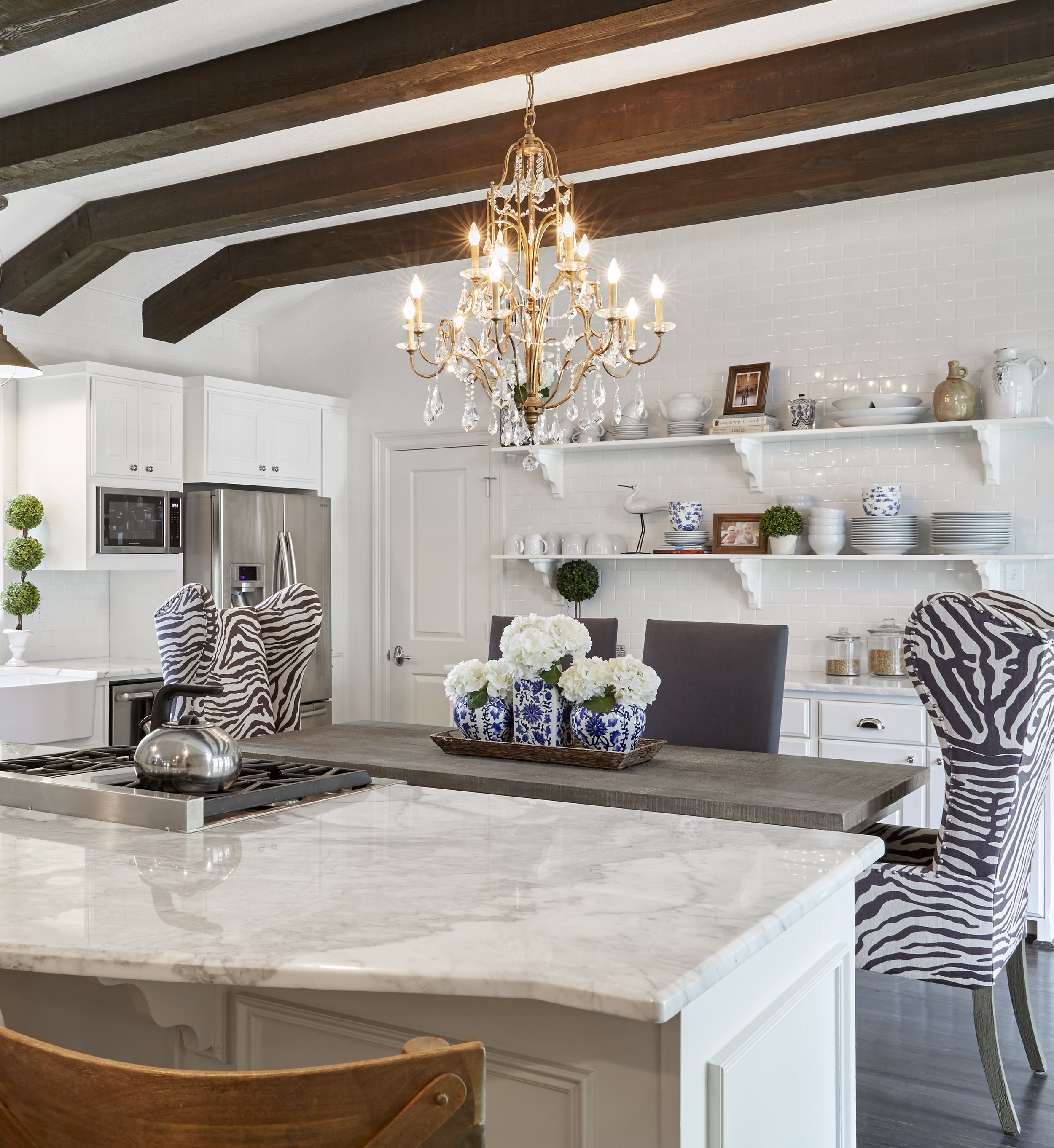 Opposites indeed attract, and the rustic glam look Emily Hewett is drawn to is a perfect example.

"When used properly, the two styles will greatly complement each other," the Dallas designer says.

A crystal chandelier can offer a glamorous contrast to rustic elements like wooden beams and open shelving, she says.