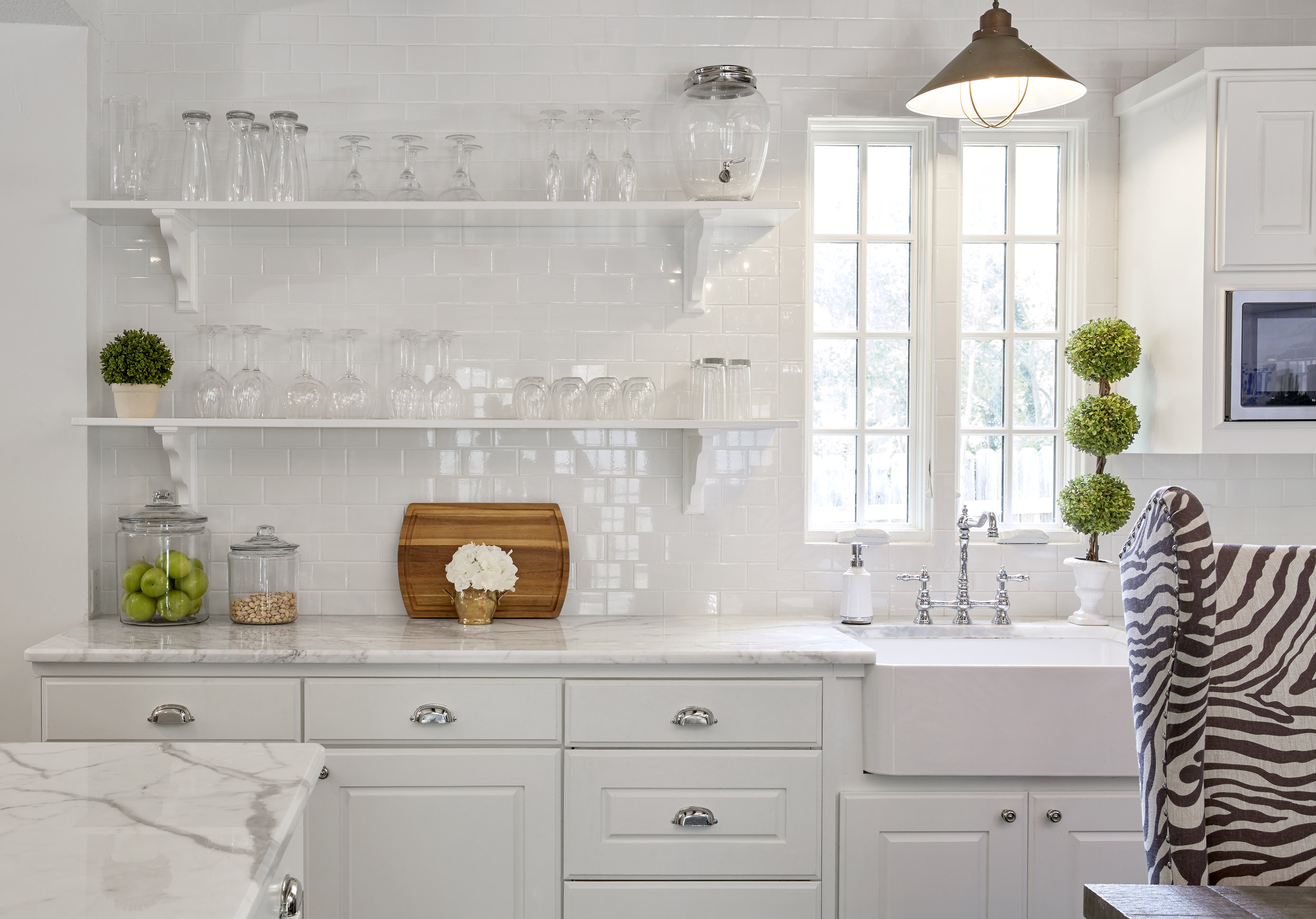 No matter your style, open shelving is the way to go in kitchens, says Emily Hewett.

"We expect to see more of it in 2016, as it is a dramatic, and often unexpected, way to display coordinating dishes, cookbooks and even small appliances," she says.

The alternative to standard cabinetry can also help open up smaller kitchens.

"And let's be honest, it forces us to stay organized," says Hewett, who has open shelving in her home.